About Us
We would like to introduce ZeroBlueDesign and the team...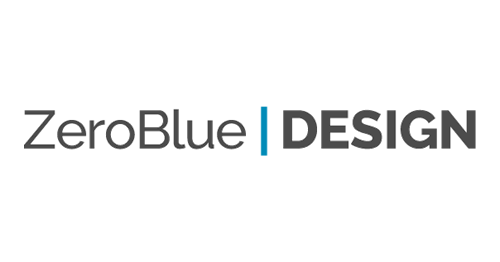 ZeroBlueDesign are based in Stockton-on-Tees in the North East of England as providing a creative services including web design, design for print and digital marketing services.
It all started back in 1999 by James who began working as a web designer but after a while was asked by clients to provide other design services including leaflet design and brochure design as well and banner stands and more. As the number of services provided increased the name ZeroBlueDesign was created to encompass all the additional service.
We have been working with our clients for many years and some even decades. During this time we have assisted our clients to make the best use of the lastest developments in technology such as building responsive websites for desktop, tablet computers and mobile devices. As new digital marketing opportunities have become available such as search engine marketing, social media and email marketing we have helped clients embrace these and use these in these best way for their businesses.
ZeroBlueDesign is now run by James & Isabelle and supported by a team of freelance friends.
Web Design
Digital Marketing
Print Design
who we are and what we do
MEET THE TEAM
James
Graphic & Web Designer
For 20 years, James has enjoyed taking ideas for better systems and marketing and devleoping these into easy to use systems designed in a what working to take information and and build
Isabelle
Content Manager & Administration